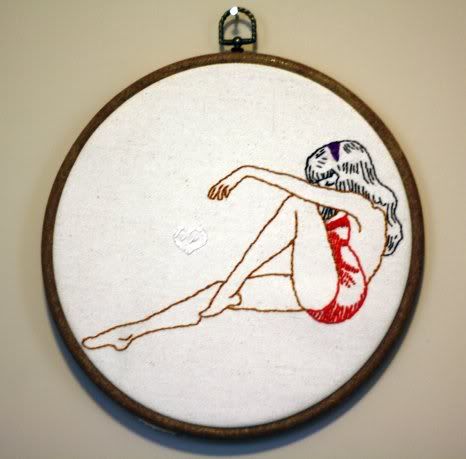 Stitched up by Diana of
Our City Lights
If you love pin-ups and hand embroidery, head over to swap bot and join the
pin-up hand embroidery swap
! I found out about the swap from Jackson aka
Mafiosagrrl
(she is the best!), and I am so excited to get started! I am going to do a special pin-up that is not on our pin-up pattern hooray ;)
Today is the last day to sign up so jump on it!
You get a whole month to finish stitching up your pin-up, then it's swapping time. No sweat!
This is my second swap, I think it's official I am in love with swap bot :) I am so excited to give and receive crafts with other fabulous crafters,can't wait to get my pin-up in the mail!
Join join join join!
Did I convince you?
Hope so :)
p.s. If you already have our
pin-up pattern
, you especially have to join it's so easy!
xoxo
Katy